Online transactions have become a large part of our lives. We shop, pay bills, make reservations, manage our money, and perform many other actions using the Internet. Moving from the personal life to analyze the professional scenario, we can see that the Internet has become important to the point of allowing entire companies to interact with their customers purely through online channels.
Unfortunately, such trend was followed by some new types of dangers, such as hacking, scamming, and account takeover. While the consequences of those problems are usually complex, the bright side is that the industry has developed ways to make online transactions safer which are quite easy to apply. The YubiKey, developed by Yubico, is one of the best examples of that you can get today.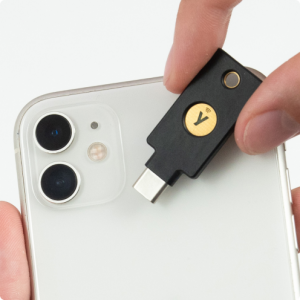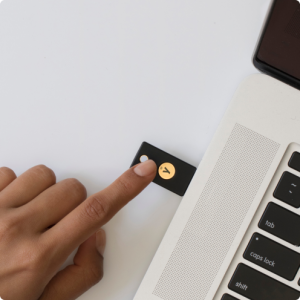 In short, YubiKey is an electronic device which provides enhanced security for when you have to use two-factor authentication. However, it has so many interesting characteristics that it truly deserves a deeper analysis. In this article, you are going to see some questions chosen based on the feedback of people who already use it and people who are considering its acquisition. Take a look at them!
Which YubiKey is best?
The latest model, named YubiKey 5. Each generation is improved with new security protocols, more functions, more resistant construction, and new hardware options. We already covered Yubikey 5 Series in a previous post.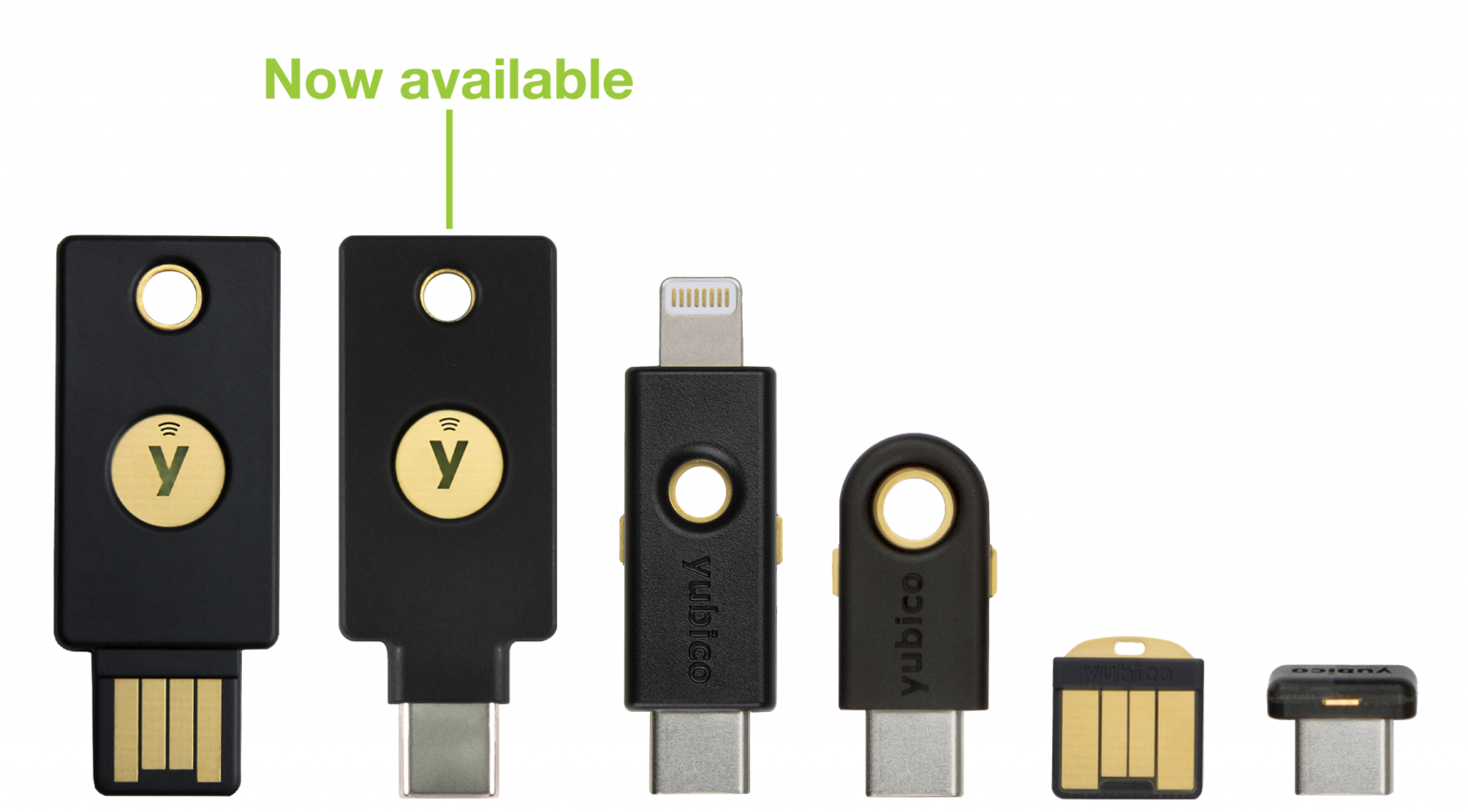 We recommend you fill our online form on our website. It will collect some preferences and needs and use them to indicate in which options the YubiKey 5 will be perfect for your house or business.
What happens if YubiKey is lost or stolen?
Your YubiKey works along with an Authenticator app for your mobile phone, which provides an extra layer of security. The other person will not be able to use the YubiKey because it will not have been activated by the Authenticator on your phone.
When it comes to the actual replacement of the YubiKey, we recommend you contact us. We will be happy to assist you with all the plans we have to that end, including those that can keep up with your business as it grows over time.
Is YubiKey NFC secure?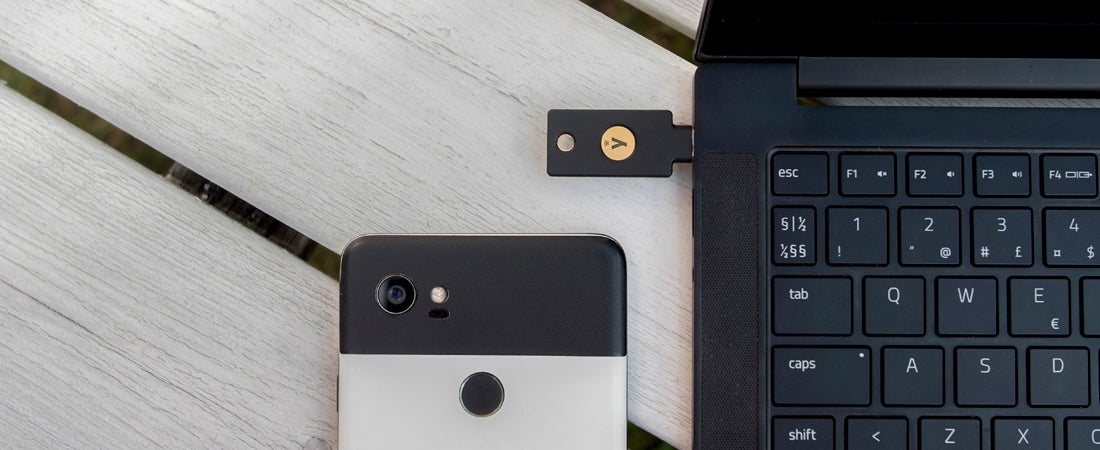 NFC is only executed when both devices were previously activated to execute it. Your YubiKey 5 NFC will only be activated when you request it. When it comes to the other device, they usually protect those requests with their typical security barriers, such as password or facial recognition. Therefore, there will be two independent security procedures to execute.
Does YubiKey work with Amazon?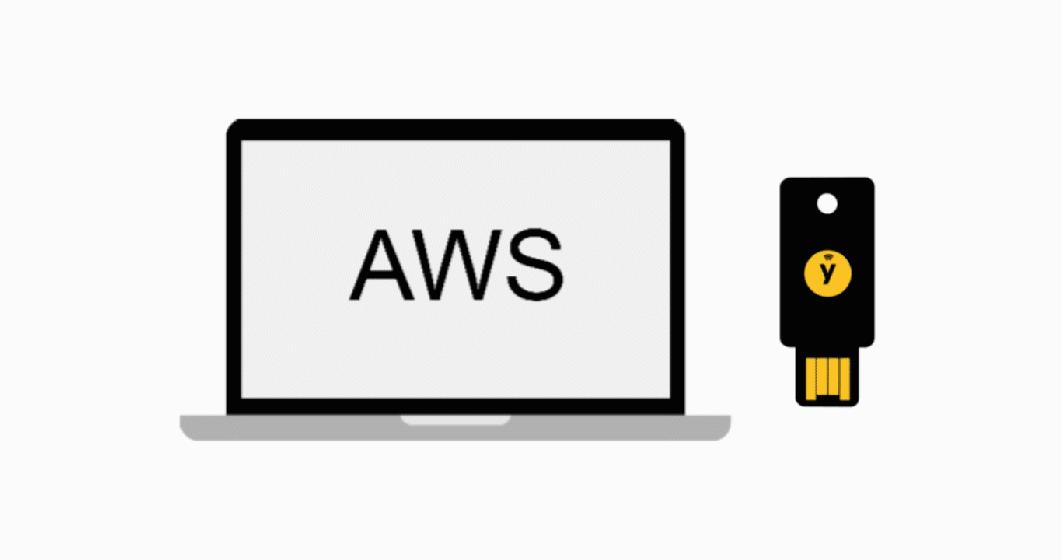 Yes, it does. YubiKey offers Identity and Access Management for AWS and works as a multi-factor authentication (MFA) device. That means you will have an extra layer of security on top of your username and password. Besides, you can use one YubiKey for multiple AWS accounts.
Another useful feature is that Single Sign-on has been approved for AWS users, which means safer access management for employees who work with many AWS accounts and cloud-based services.
Which YubiKey should I buy?
The YubiKey is offered in a wide variety of connectors, shapes, and security protocols in order to fit all typical purposes. Besides that, we offer different plans according to personal or professional use.
Those variables affect which devices are supported, how portable do you need your Yubikey to be, how can your device connect with the YubiKey, and what services would you want it to protect.
Having that in mind, we recommend that you fill our online form to set the characteristics of your intended use. That will let us recommend the best options in which you can acquire your Yubikey.
How long does a YubiKey last?
Your YubiKey is built with a strong plastic encasing so as to last regular use for an indefinite period. Besides, its software can provide the additional layer of security as many times as you request.
On the other hand, every generation brings new compatible security protocols and more functions to make its operation easier – some of them are NFC technology and the Authenticator app.
Therefore, while you do not need to replace your Yubikey over time, we strongly recommend you to upgrade it to the latest version to get the best product we can offer all the time.
How do I configure my YubiKey?
Your YubiKey can be operated through an exclusive Authenticator app. Its interface is optimized to give you easy access to all its functions and ensure that you are accessing the correct one each time and in a safe way. That allows you to work with multiple accounts without making any mistakes.
Another compelling advantage is that the Authenticator app has an intuitive interface and can be used as a YubiKey manager for several ones. This way, users may change phones or upgrade their software without needing to ask the company's IT to reset the whole enrollment procedure.
What websites work with YubiKey?
Literally hundreds of them, whether for personal or professional uses. After all, our goal is to keep working with companies of all kinds to make connections and help your YubiKey be useful to you in as many contexts as possible.



Nowadays, Yubikeys can help you securely access several cloud-based systems, protect your video game or personal computer, assist you in online transactions, safeguard application development, and even protect government operations. Each model is prepared for a different range of use.



The best answer we can give here, therefore, is recommending you to visit our website. We have a dedicated section where you can search for the desired website using its name or filtering through the available companies. We strive to make that list longer and longer!
Though we all know the importance of online security, most of us tend to neglect it until we come to a situation when it was absolutely needed. Fortunately, YubiKey now provides you with a flexible and effective solution for all that. Take your time to browse our website: we are sure that there will be at least one option which will perfectly fit your intended purpose, be it personal or professional.